announcing inaugural recipients of the
Golden & Ruth Harris Commission
Jeremy O. Harris and New York Theatre Workshop are proud to announce Sydney Chatman and Winsome Pinnock as the two inaugural Golden & Ruth Harris Commission recipients.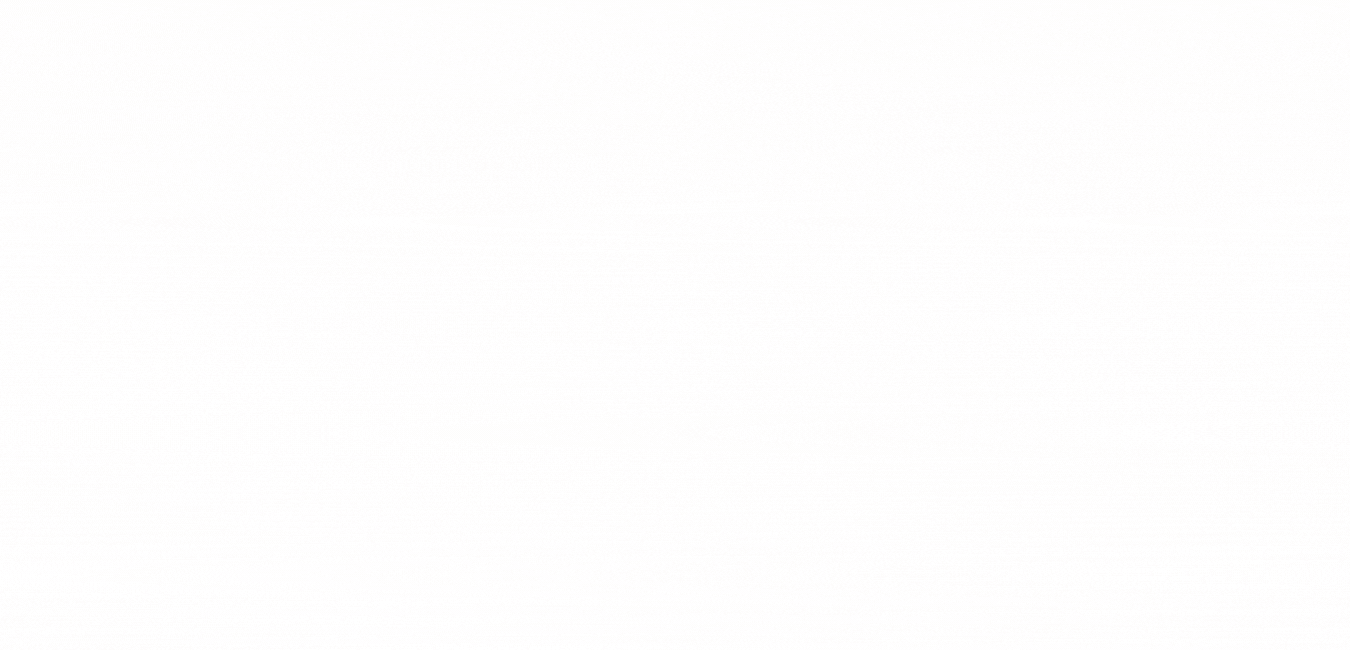 A collaboration between Harris and NYTW, the commission is designed to allow recipients to dream expansively and extensively about a theatrical creation while working to relieve them in part from the need to seek other income over the course of the commissioning year. Sydney Chatman and Winsome Pinnock will each receive a $50,000 commission for a new theatrical work.
In this inaugural year, the commissions were awarded to two generative artists who identify as Black womxn, both at different points in their artistic lives, and neither of whom has yet to have an Off-Broadway New York production. Its mission was to provide unprecedented remuneration to working artists at both the early and mature stage of artistic development.
In addition, four finalists will receive a cash prize of $12,500 each in support of their continued artistic endeavors. They are Rhodessa Jones, Jasmine Lee-Jones, Djanet Sears and Pamela Sneed.
A wide array of nominators recommended nominees from every area and medium of the field, who then submitted proposals to an independent panel of artists. After review, the panel selected six finalists before Harris and NYTW selected the two recipients.
The panelists who selected the six finalists are writer, director and photographer Janicza Bravo; scholar, writer and journalist Roxane Gay; director Katie Mitchell; director and playwright Robert O'Hara; poet and playwright Claudia Rankine; director Machel Ross; journalist Doreen St. Félix and writer Brandon Taylor.
___________________________
"I am grateful to be an inaugural recipient of the Golden & Ruth Harris Commission," said Sydney Chatman. "Thank you to all who believed in my audacious idea of writing, The Messiah in Mink: The Rise and Fall of Prophet Jones. Theatre has the opportunity to use its platform to confront and end systemic racism through the stories we perform by exploring the ritualistic lives of people of color and sharing them on stage. I am hopeful that by highlighting the humanity in my play and plays like it, we will continue to break down the walls of injustice and build a more equitable and inclusive world."
"I am thrilled to be the first recipient of this prestigious commission," said Winsome Pinnock. "While the past year has been a difficult one for all theatre makers, we have a lot of catching up to do and plenty to write about. I can't wait to get started on the commission and will endeavour to honour the faith placed in me by Jeremy O. Harris and NYTW."
"As an artist it felt important to be able to provide two extraordinary and rigorous artists with the type of financial security that was unavailable to me until my work went to Broadway and I began receiving work in television," said Jeremy O. Harris. "Winsome and Sydney are two such artists. This commission named after my grandparents was meant for artists whose commitment to rigor and experimentation was only matched by their commitment to community. Winsome Pinnock's career has been shaped by continuous exploration of the form in the U.K., while Sydney Chatman has focused on community building and education in Chicago. Using what I've learned from producing commercial theatre and finances afforded me in my HBO deal, it feels incredibly affirming to be able to provide these two artists with a type of financial stability often denied to theatre artists devoted purely to the theatre. Perhaps this commission, provided in this time, will help shift norms in our industry towards sustainable and well compensated careers for theatre artists, especially women of color, the backbone of our canon. In this spirit, it felt even more prudent that each of our finalists whose works also spanned continents and content with a prize that might also afford those works to come to fruition as well. NYTW was where I became a New York theatre artist, it feels apt to be partnering with them introducing these phenomenal women to the community."
"I am overwhelmed and delighted by the opportunity to work with Jeremy to commission Sydney Chatman and Winsome Pinnock- two tremendous artists with singular visions whose works speak with eloquence, urgency, and specificity to the complexities and contradictions of our world," said NYTW Artistic Director James C. Nicola. "To collaborate with Sydney, who is still relatively early in her life as an artist, and Winsome, an artist with a significant body of work but has yet to be heard in New York, is a great pleasure. I am grateful to the nominees who introduced us to 23 talented artists and our esteemed panel who, with great care and consideration, recommended our six finalists. NYTW has long sought to be a space for conversations that transcend borders and the opportunity to be in conversation with Black womxn from across the English-speaking world is a beautiful and necessary step toward this aspiration."
___________________________
Harris and NYTW most recently collaborated on the Off-Broadway World Premiere of Harris's play, Slave Play. Slave Play is currently nominated for 12 Tony Awards, including Best Play.
Read more about the artists below and check back in soon to meet some of the wonderful nominees!
MEET THE COMMISSIONED ARTISTS
SYDNEY CHATMAN
Sydney Chatman (she/her) uses theater as a medium to conjure freedom, hope, joy, and justice. Led by ancestral guidance and intergenerational wisdoms, she directs, educates, produces, and writes work that seeks to heal her community. In 2008, she co-founded the Tofu Chitlin' Circuit (The TCC), a company that engages the audience through teaching and exploration. The TCC supported underserved Chicago communities through innovative programming called The A La Carte and the Tuxedo Junction. In furthering her desire to amplify and offer space for new voices within the theater, she founded Fly Black Girl Education & Theatre, a healing and theatrical conservatory for and about Black women and girls. Chatman is an African-American Arts Alliance Award and 3Arts Make a Wave winner. Her theater credits include New York fellowships with Stage Directors and Choreographers Workshop Foundation (SDC), the Lincoln Center Director's Lab, as well as the Goodman Theatre Maggio Directing Fellowship. Chicago theater credits include the Goodman Theatre, TimeLine Theatre Company, Court Theatre, Congo Square Theatre Company, and eta Creative Arts; Louisville: StageOne Family Theatre; Indiana: Indiana University Northwest. Chatman has created theatrical performances and collaborations with the MCA of Chicago, Adler Planetarium, Hyde Park Jazz Festival/Back Alley Jazz, The Reva and David Logan Center, Court Theatre, Prop Theater, and Victory Gardens Theater. She is a featured artist in Black Theater is Black Life: An Oral History of Black Theater in Chicago 1997-2010. In her words, theater must be an intergenerational and inclusive space of advocacy, agency, and love.
WINSOME PINNOCK
Winsome Pinnock's stage plays include Rockets and Blue Lights (Manchester Royal Exchange Theatre), Glutathione (Young Vic Theatre), The Principles of Cartography (The Bush Theatre), Tituba (Hampstead Theatre), Cleaning Up (For Clean Break at Oval House Theatre), Taken (For Clean Break at Oval House Theatre), IDP (Tricycle Theatre),  The Stowaway (Play for young people, Plymouth Theatre), One Under (Tricycle Theatre), Beg Borrow or Steal (Kuumba Community Arts Centre), Water (Tricycle Theatre), Mules (Royal Court Theatre Upstairs and Clean Break Theatre), Can you Keep a Secret? (Connections at Royal National Theatre), A Rock in Water (Royal Court Theatre), Leave Taking (Liverpool Playhouse Theatre, National Theatre, Belgrade Theatre Coventry and Lyric theatre, Hammersmith), A Heroes Welcome (Royal Court Theatre Upstairs), The Wind of Change (Half Moon Theatre) and Picture Palace (Womens Theatre Group). Radio plays include Leave Taking (Radio 4), Singin' and Swingin' and Gettin' Merry Like Christmas (Adapted from autobiography by Maya Angelou for Radio 4), Clean Trade (Radio 4), Lazarus (Radio 3), Her Father's Daughter (Radio 4), Let Them Call it Jazz (adapted from Jean Rhys' short story, Radio 4), Indiana (adapted from novel by George Sand), The Dinner Party (Radio 4), Something Borrowed (Radio 4) and Water (Radio 4). She co-wrote the screenplay Bitter Harvest. Awards include the Alfred Fagon Award (2018); George Devine Award; Pearson Plays on Stage Scheme best play of the year Award; Unity Trust Theatre Award. She received a special commendation from the Susan Smith Blackburn Prize. She was Senior Visiting Fellow at Cambridge University and writer in residence at Holloway Prison, Clean Break Theatre Company, Royal Court Theatre, Kuumba Arts Community Centre, Tricycle Theatre and The Royal National Theatre Studio. Her play Leave Taking received a major revival at the Bush Theatre, London in 2018 and a new version of One Under was produced by Graeae Theatre Company in 2019 for a UK tour.  In 2020 Winsome Pinnock's short play Una Calling was debuted online by The Globe Theatre as part of the Shakespeare and Race Festival. Her latest play Rockets and Blue Lights received the Alfred Fagon Award and was broadcast on BBC Radio 3 as part of the Lockdown Theatre Festival and received an OfComm commendation for excellence as an online cultural experience and won an Offie award for best audio production in 2021. Winsome was admitted as a Fellow of the Royal Society of Literature in 2020.
MEET THE FINALISTS
RHODESSA JONES
Actress, Playwright, Director, Filmmaker, Professor, Author, and Social Activist, Rhodessa Jones is the Co-Artistic Director of internationally acclaimed Cultural Odyssey. Jones's most recent accomplishment includes her performance in Disney/Pixar's SOUL, a double Oscar and Golden Globe Award-winning film that made history representing Black culture in feature animation. Jones exploded into history books in 1979 with The Legend of Lily Overstreet, her groundbreaking collaboration with Bill T. Jones, Keith Haring and her partner Idris Ackamoor that rocked San Francisco's censorship board. Jones is also Founder/Director of the award-winning Medea Project: Theater for Incarcerated Women/HIV Circle, which achieved social transformation for over 30 years. Now, Jones's Expressive Therapy methodology informs Palliative & Trauma-Informed Care hospitals through her collaboration with UC San Francisco Medical School, transcending patient experience to improve health outcomes. In highlight, Jones was awarded a 2021 Pew Fellowship and the "Anonymous Was A Woman" award. She also joined August Wilson, Cornel West, Yo-Yo Ma, and Anna Deavere-Smith as a prestigious Montgomery Fellow at Dartmouth College. Other honors include U.S. Arts Envoy to South Africa; Frank H.T. Rhodes Visiting Professor (Cornell University); Sui Generis Foundation Achievement Award; TCG Theatre Practitioner Award; and honors by Danny Glover and Harlem's Alliance of Families for Justice.
JASMINE LEE-JONES
Jasmine Lee-Jones is an actor and writer based in North London. Her first full-length play Seven Methods of Killing Kylie Jenner opened at The Royal Court in July 2019 and won the 2019 Evening Standard Award for Most Promising Playwright, the 2019 Stage Debut Award for Best Writer, the 2019 Alfred Fagon Award, the 2020 Critics' Circle Theatre Award for Most Promising Playwright and won the European New Talent Drama Award 2020. Other writing credits include Living Newspaper (Royal Court Theatre, 2020); My White Best Friend (Bunker Theatre, 2019); Curious… (Guildhall/Brainchild); Dark Matter (Beyond the Court); Say Her Name, Drinking Concrete [co-writer] (Open Court). Training includes Royal Court Supergroup (2018-2019), Guildhall School of Music and Drama (2016-2019), the BBC London Writers' Group (2017), The Andrea Project Writing Group (2017), and Soho Young Writers' Lab (2016). In theatre, she is currently under commission to the Royal Court Theatre, Soho Theatre, and Headlong Theatre. Screen work includes a short community-led film in development with the Young Vic and adapting a major novel into a TV series for Potboiler/BBC.
DJANET SEARS
Djanet Sears is a playwright, a director, and an Assistant Professor at the Centre for Drama Theatre and Performance Studies at the University of Toronto. Her work has graced such stages as the National Arts Centre, Mirvish Productions, Tarragon Theatre, Nightwood Theatre, Obsidian Theatre, Black Theatre Workshop, Centaur Theatre, Soulpepper Theatre, the Public Theater, Stratford Shakespeare Festival, Crossroads Theatre, The Grand Theatre, St. Louis Black Repertory, Canadian Stage, Bard on the Beach, and Factory Theatre. Her best-known plays, Harlem Duet and The Adventures of a Black Girl in Search of God, have been widely published and translated. She has received several honours for her work including the coveted Governor General's Literary Award, a Canadian Screenwriting Award, the Chalmers Canadian Play Award, Dora Mavor Moore Awards, a Martin Luther King Jr. Achievement Award and a Gold Prize at the International Radio Festival of New York. She is a founding member of the Obsidian Theatre Company, and the editor of two first-of-their-kind anthologies in Canada: Testifyin': Contemporary African Canadian Drama, Vols. I & II.
PAMELA SNEED
Pamela Sneed is a New York-based poet, writer, performer and visual artist, author of Imagine Being More Afraid of Freedom than Slavery, KONG and Other Works, Sweet Dreams and two chaplets, Gift by Belladonna and Black Panther. She has been featured in the New York Times Magazine, The New Yorker, Hyperallergic and on the cover of New York Magazine. She is online faculty in SAIC's low-res MFA teaching Human Rights and Writing Art and has also been a Visiting Artist at SAIC in the program for 5 consecutive years. In 2020, she was the Commencement Speaker for the low-res MFA program at SAIC. She also teaches new genres in Columbia University's School of the Arts. She has performed at the Whitney Museum, Brooklyn Museum, Poetry Project, MCA, The High Line, New Museum, MOMA, Broad Museum, New York Public Library, NYU, and the Toronto Biennale. Her visual poetry work is currently on view at Whitman Walker. She delivered the closing keynote for Artist, Designers, Citizens Conference/a North American component of the Venice Biennale at SAIC. She appears in Nikki Giovanni's "The 100 Best African American Poems." In 2018, she was nominated for two Push Cart Prizes in poetry. She is widely published in journals such as The Brooklyn Rail, Art Forum Magazine, The Paris Review, Frieze Magazine and on the Academy of American Poets website. She is the author of a poetry and prose manuscript, Funeral Diva, published by City Lights in October 2020 and featured in the New York Times and Publishers Weekly. She has shown visual work on the HOOK website, curated by Eric Shiner. She has upcoming work in a show at Leslie Lohman Museum and will have her first visual solo show at Motherbox Gallery. She will be a panelist for an upcoming show with the Ford Foundation, "Indisposable Bodies." She is Lambda Literary Award Finalist.