WE'RE ALL STUDENTS
Great theatre is like a great teacher: it inspires us, challenges us, and opens us up to the wonders of the world.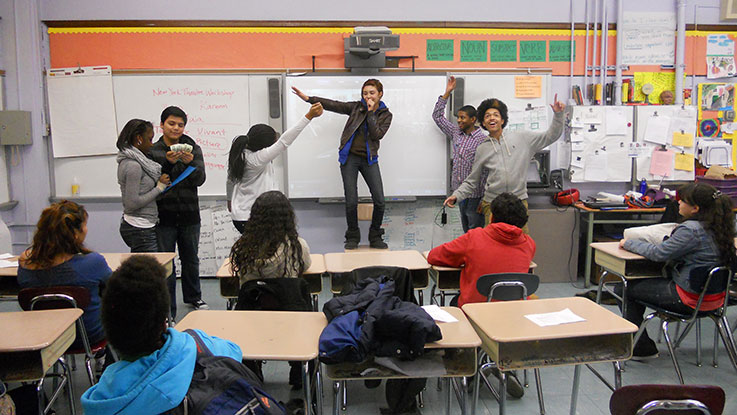 We're determined to use the power of theatre to learn and grow. Whether you're a young person, an elder, an early-career professional, or simply a theatre fan, we've got an opportunity for you to jump into the conversation.
Theatre can be about more than just seeing a show. It's about participating in a community-wide conversation, meeting new people, and coming to a deeper understanding of the world we all share.
We use theatre techniques to accomplish the following goals:
TRANSFORM classrooms by collaborating with teachers and using theatre to create learning opportunities for students across the curriculum.
ENRICH students' multiple literacies by exposing them to the process of developing new work and teaching them multiple elements of dramatic craft.
ENGAGE students in theatrical experiences that address society's universal themes while developing their ability to think critically about the plays they attend.
FOSTER candid and meaningful dialogue among artists and audiences of diverse backgrounds and generations.
ENHANCE the experience of our productions with discussion events and resources, encouraging active audience participation and expanding the definition of what theatre can be to help us better understand our world.
PROVIDE professional development and training opportunities for theatre artists, practitioners and educators at all stages of their careers.