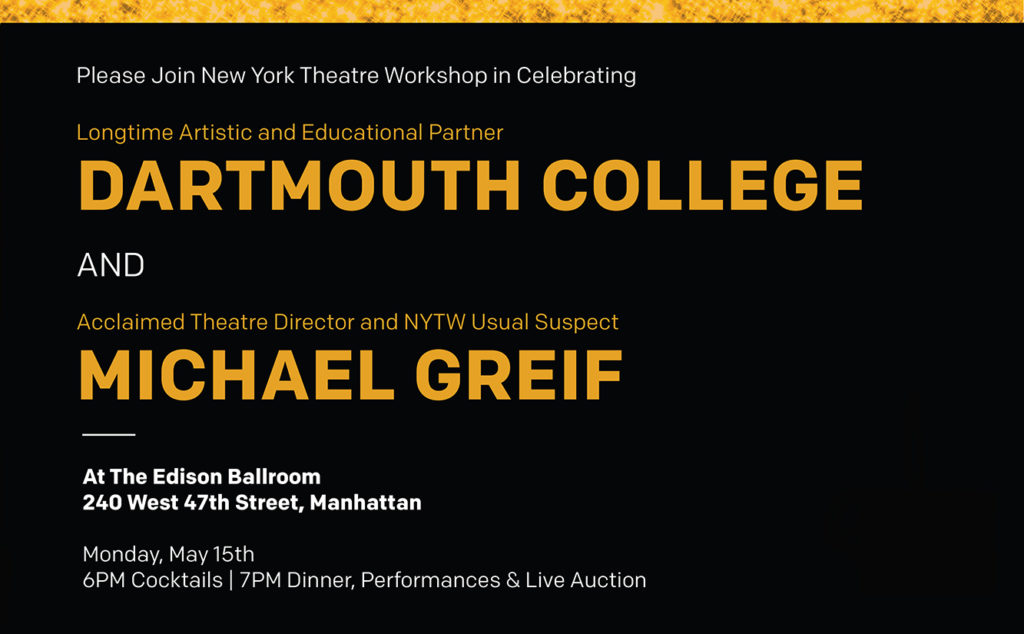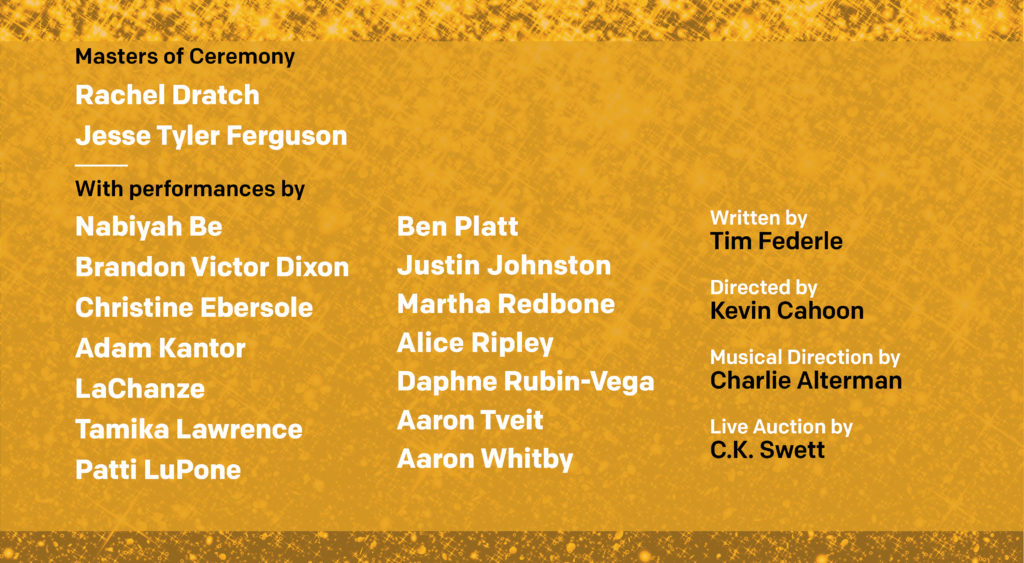 INDIVIDUAL TICKETS
VIP Ticket – $2,500
Premium seating; recognition as VIP ticket holder and quarter-page tribute ad; one membership to NYTW's 2017/18 season.




Event Ticket – $1,250
Cocktails, dinner and live performances.

A very limited number of tables may still be available. Contact BreannaF@nytw.org to inquire.
$215 of each ticket is non tax-deductible.
For more information about NYTW's Annual Gala or if you have any questions, please contact Breanna Foister at BreannaF@nytw.org.
Talent availability is subject to change.