Make Art Happen
Each year, New York Theatre Workshop welcomes thousands of playwrights, directors, actors, designers, musicians and dramaturges who develop new work through our Artist Workshop Activities. Through readings, workshops, fellowships, residencies and retreats, these artists create bold and exciting theatre that will be seen on our stage and on stages across the globe. Beyond that, we invite our community to explore their own creative voices through an extensive series of Education Initiatives and Public Programs.

Each year, we provide a home for nearly 2,000 theatre artists.
We cannot do this alone. NYTW depends on the generous support of our audience and community to bring these vibrant programs to life. Consider making a donation today to help us make art happen on East 4th Street.
As a supporter, you play a crucial role in assisting us in producing some of the most vital and exciting theatrical work in New York City.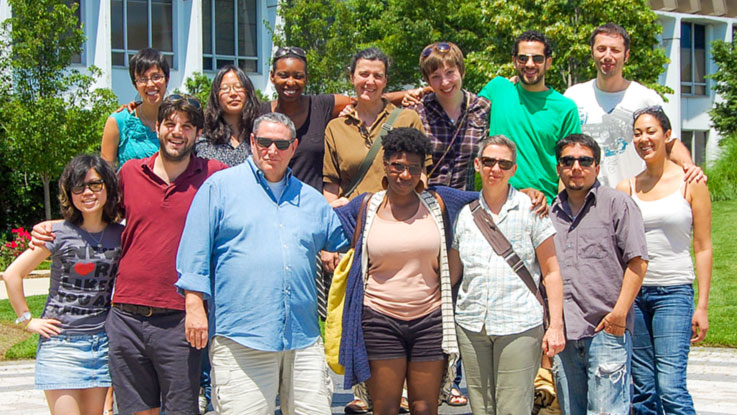 ---
Make a Gift
Your generosity helps NYTW produce the unique work we are known for. By joining the New York Theatre Workshop community, you will make it possible for us to continue developing the kind of stimulating and vibrant work that our audiences love.
Donate Now
---
The Society of Repeat Defenders

Join the Society of Repeat Defenders and become a vital part of creating the most adventurous theatre in New York City today.
4th Street Bar Association

Young supporters can take advantage of exciting social and cultural events while supporting one of the city's leading Off-Broadway institutions.
Major Funders

NYTW remains incredibly grateful to the foundations, corporations and government agencies that support our work. We encourage you to view the entire list of funders and add your company to the list.
NYTW Gala

NYTW's Annual Gala is always a star-studded event and a highlight for our supporters. Reserve your space at the next Gala in Winter 2019.