For 30 years, our Summer Residency at Dartmouth College has been the beating heart of our Workshop activity. Our Workshop is not about readying work for production, but about giving artists the space to experiment and ask the challenging questions about their work. For three weeks each August, our Artistic Staff and a group of artists gather in the Upper Valley, working on particular projects, building community, and finding respite from the demands and frenetic energy of routine in NYC (and beyond).
While this summer is a little different due to COVID-19—our residency is shorter than usual, with fewer participants and more public health precautions—we're so excited to be back in Hanover. We're working on two projects that came out of our Artistic Instigator season: Dael Orlandersmith & David Cale's You Don't Know the Lonely One and our upcoming premiere of a new piece by Kristina Wong. And we're also supporting four artists-in-residence and working with a class of amazing students, who observe and engage with the creative process at work.
Projects that are developed at Dartmouth have gone on to have life all over New York and around the world. To celebrate our 30th anniversary, we're looking back at some of the unforgettable projects that have been nurtured at Dartmouth.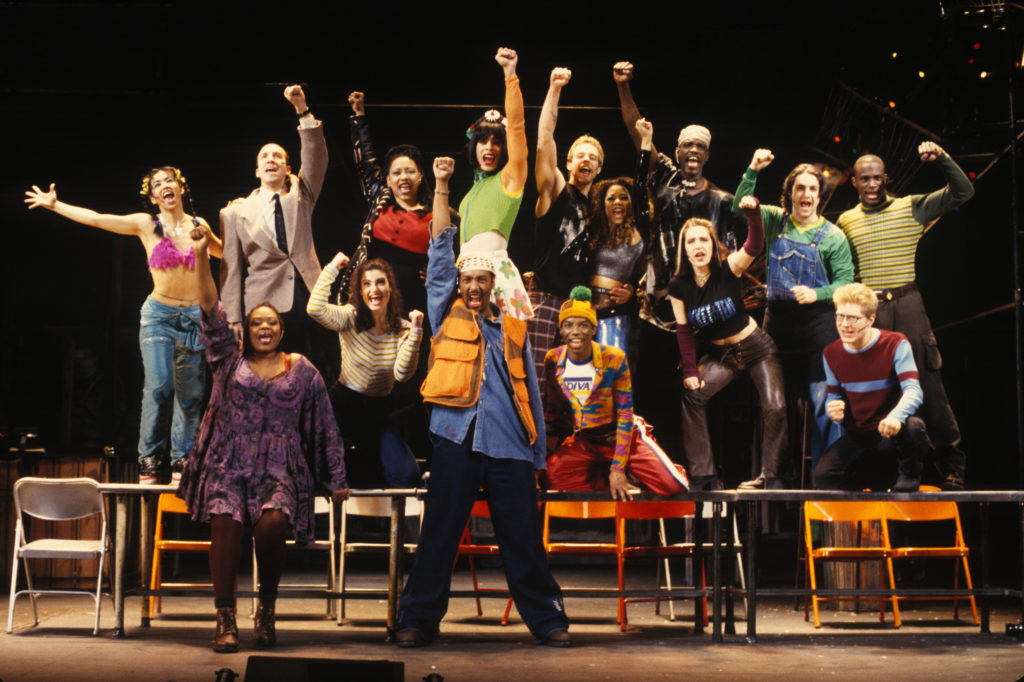 The company of RENT (Dartmouth 1995, NYTW 1996). Photo by Joan Marcus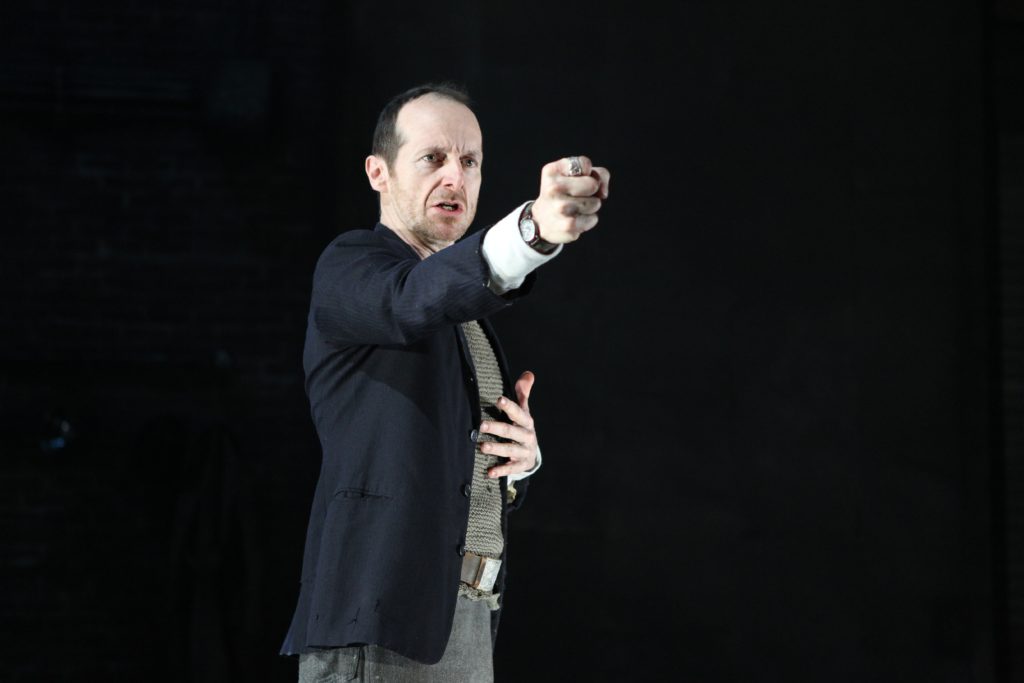 Denis O'Hare in An Iliad (Dartmouth 2009, NYTW 2012) Photo by Joan Marcus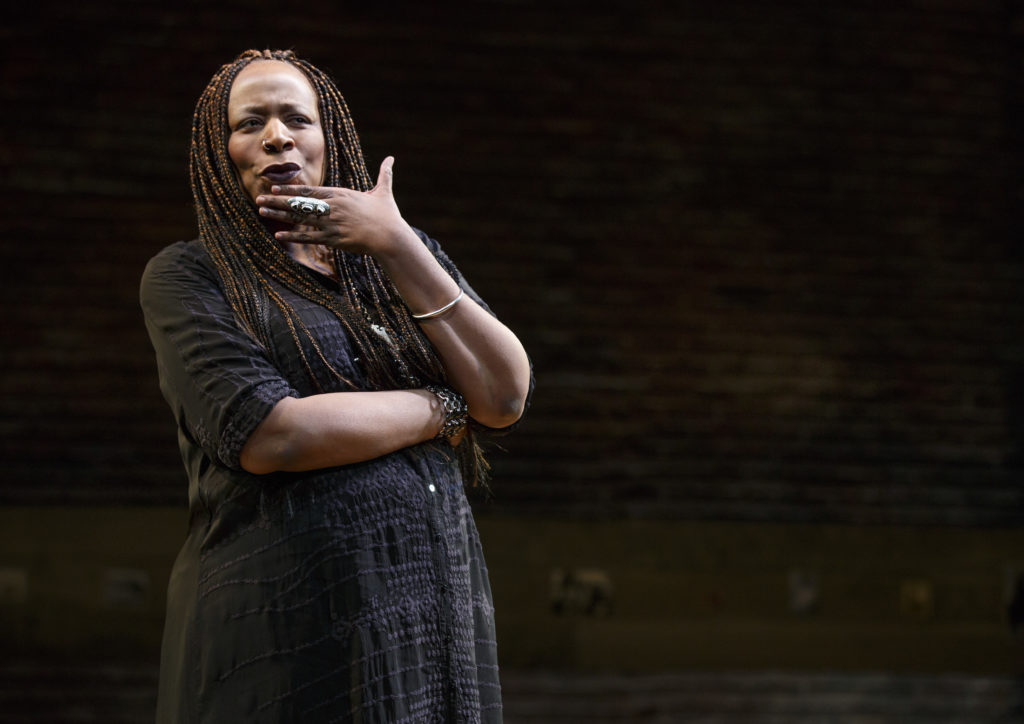 Dael Orlandersmith in Forever (Dartmouth 2013 & 2014, NYTW 2015). Photo by Joan Marcus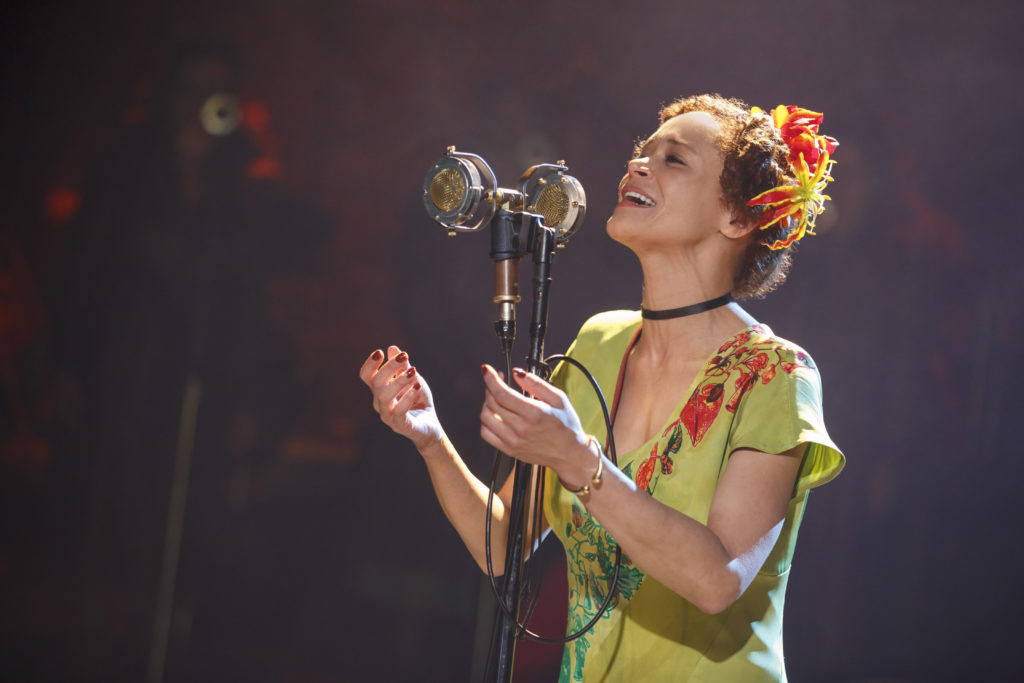 Amber Gray in Hadestown (Dartmouth 2014, NYTW 2016). Photo by Joan Marcus
Kristina Wong in The Wong Street Journal (Dartmouth 2015). Photo courtesy of Kristina Wong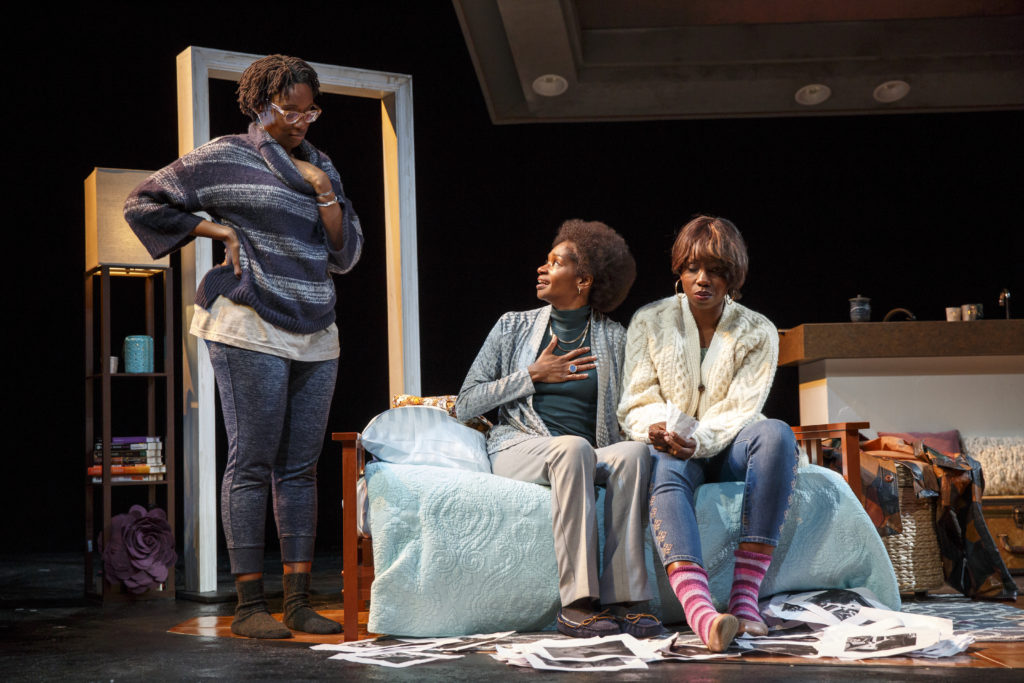 Chinasa Ogbuagu, Jenny Jules and Adepero Oduye in Her Portmanteau (Dartmouth 2016, NYTW 2017). Photo by Joan Marcus
Explore more
Categories: Behind the Scenes. Tags: Dartmouth and NYTW Staff.